No idea where to start on Facebook? These are the first steps you must take to create a solid foundation for your business or your brand. With checklist 🙂
Download any Be The Lime Episode from these partners…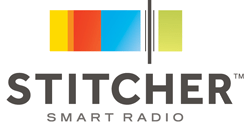 My "Notes" (below) are from when I did this podcast (in other words, expect some typos). This by no means covers everything in the podcast…so download the podcast for all the tips!
This week we are on to putting a Face on Facebook.
Matter of fact, these first couple episodes are really about getting us all on the same page.
I really can't talk about "advanced strategies" until we have some basic things in line first.
This week I want to talk about Facebook and make sure you are getting a presence there…in the right way.
Regardless of what your view is on Facebook, personally, it can be one of quickest tools to increasing your exposure and branding your personality.
So, I am going to jump right into it.
Here is what you need to get up and running on Facebook.
If you are already on Facebook, then let's see how many of these things you set up right from the start and are doing day to day right now!
Here we go…
#1 – Page vs a Profile.
Always pick PAGE (as in FAN PAGE), not your personal profile.
Pick the right "type" for your business.
While there are six options, you probably only need to focus on two choices…
"Company, Organization, or Institution"
or "Local Business or Place."
How do you choose? Well….
Company, Organization, or Institution: If people DO NOT visit your location, or if your events are always someplace different.
OR
Local Business or Place: If people DO physically visit your location—for example, a bakery, concert venue, hospital, theater, museum, or art gallery.
#2 –  Create two great photos.
One is for your COVER photos (this is the big one).
The other is for your profile pic (shows up when you make comments, etc).
Try and have both photos tell their own story. Ok, maybe that is a little much…but you get the idea. Have fun with the photos!
#3 –  Customize URL
Once you get enough "Likes" you want to customize your Facebook url to get rid of the extra numbers.
In our case, it is Facebook.com/BeTheLime (matter of fact, go there now and like the page already).
You want something easy to remember…this is not the time and place to get too cute.
#4 –  Start Posting
I like to fill up 6-7 posts right out of the gate.
These could be old blog posts you have done..whatever.
Kind of priming the pump if you will.
Then go with the posting schedule that is no less than 1 per day.
#5 – Ask everyone to come "like" the page.
This is where, if you can, you invite everyone you know to come like the page.
#6 – Boost post a couple posts.
$5 then ad to the campaign if going good.
In the beginning we are looking for interaction…but also cheap branding.
#7 – Advertise for likes
Look at some "Interests" to get you closer. Are there "fan clubs" similar to yours?
Start with low budget (Like $5 – $10 a day).
Don't run for 30 days. Run for a couple days and measure.
#8 –  Pin post to top

Pin your "hottest" post to the top? Tough call.
If you do, don't keep at top too long (you don't want your page to looks stale).
#9 Encourage interaction
People to comment or ask questions.
Caption this…
What would you do if…?
What is your favorite part of…?
#10 Share quality content
…not fluff. (Go back to episode #2 if you need to).
#11 – Schedule post
…no less than one per day.
Use Facebook to schedule you posts if you can't be at your computer. Great way to manage your time.
#12 – Contests are Awesome
Matter of fact, I will be doing an entire podcast episode on them. If you can run a giveaway on your site…you can gain more conversation and "likes."
#13 – If someone comments on your post…respond (or at least "like").
#14 – Post with pictures with whenever possible.
Lime of the week…
This week's Lime of the week goes to a small restaurant that had the typical "Specials of the day" board by the door.
You have seen these.
This was a bit different (listen to the podcast for this really cool idea).
That is where I stopped on "Notes for Podcast" certainly more info IN the podcast itself. 🙂